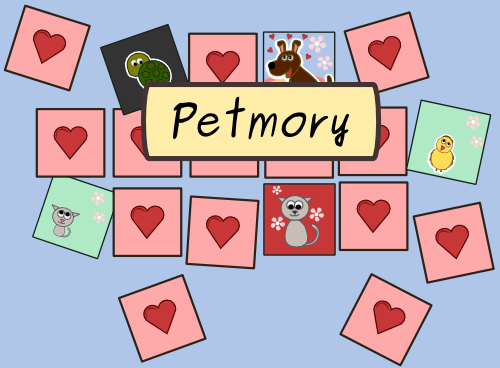 This is a free memory game for Android for young and old alike. The game features cards which are displaying images of cute animals.
About Memory
The goal of the classic memory game is to turn over two cards and try to find pairs – meaning two cards that display the exact same image. If you did not succeed, the cards will be covered again. This Android version is no different: Try to find pairs until all cards are uncovered to win the game.
Have fun and train your memory.
Features of Petmory
adjustable difficulty (5 Level)
cute cards with animal images
Highscore
Languages: currently only English
Download Memory for Android
Screenshots of the Game
Click images for full size screenshots of the game.